ARCHITECTURE
Panoramic view of Ibirapuera Park
Signed by the famous office Botti Rubin Arquitetos, the project has smooth curves in the main facade and leaving part of its structure visible, which provides movement and highlights it among buildings at Avenida Presidente Juscelino Kubitschek. Furthermore, the 17 stores in JK180 have panoramic view for all the streets surrounding the building, including Ibirapuera Park.
Green areas give the idea that the project is inserted into a large square. Before resident's eyes the impression is increased, thanks to the glass closing integrated to the landscape. Glass fence also allows for the perfect connection with internal gardens and sidewalks.

PRIVILEGED
LOCATION
One of the most valued
corporate areas in São Paulo
JK180 is located at Avenida Presidente Juscelino Kubitschek, in a privileged block in Itaim Bibi, between Rua Tenente Negrão and Rua Dr. Renato Paes de Barros, in one of the most valued corporate areas of São Paulo.
Included in Brazil's main financial center, the region has important multinational companies operating in the country and excellent trade, services, restaurants and leisure infrastructure. Several arrival and departure routes connect the noble address to airports, Marginal Pinheiros e the State Capital central area.
Project
Corporate building with 17 stores and 6 underground levels.
Offices delivered with air conditioning, removable raised floor, modulated lining, fixtures and toilets. It also has an automation system, CCTV, access control, rainwater (irrigation) treatment system and 4 diesel generators to meet all facilities in common and private areas.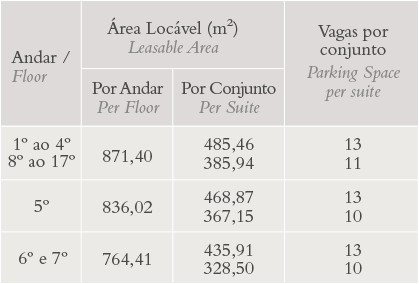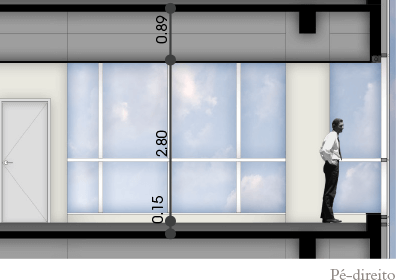 Floor Plan
Layout suggestion - Floor Type
(94 work positions)
Layout suggestion - Suite 1
(60 work positions)
LANDSCAPING
Natural refuge in one of the most important regions of São Paulo.
Landscaping establishes a sophisticated connection with the architecture and the result is reflects welfare and charm to the occupants. This project leverages shapes, colors and textures of vegetation so that the environment becomes unique, pleasant and harmonious.
Creating a green space with organic shapes isolates the place and awakens a feeling of natural refuge in a seething region of São Paulo.
SUSTAINABILITY
Designed in the latest and best practices for sustainable construction
Based on the best and most recent sustainable construction practices, JK180 is being build to achieve LEED Gold certification, in the Core and Shell category, an important international seal granted by USGBC (U.S. Green Building Council), an organization that aims to foster the sustainable construction industry.
Among the practices that respect the nature are included rational use of water, reduction in energy consumption and improved environmental comfort.
DECORATION
Lobby decoration was handed to the São Paulo architect Clarissa Strauss, known for her contemporary works that take spaces convenience and versatility into account, values enshrined in JK180.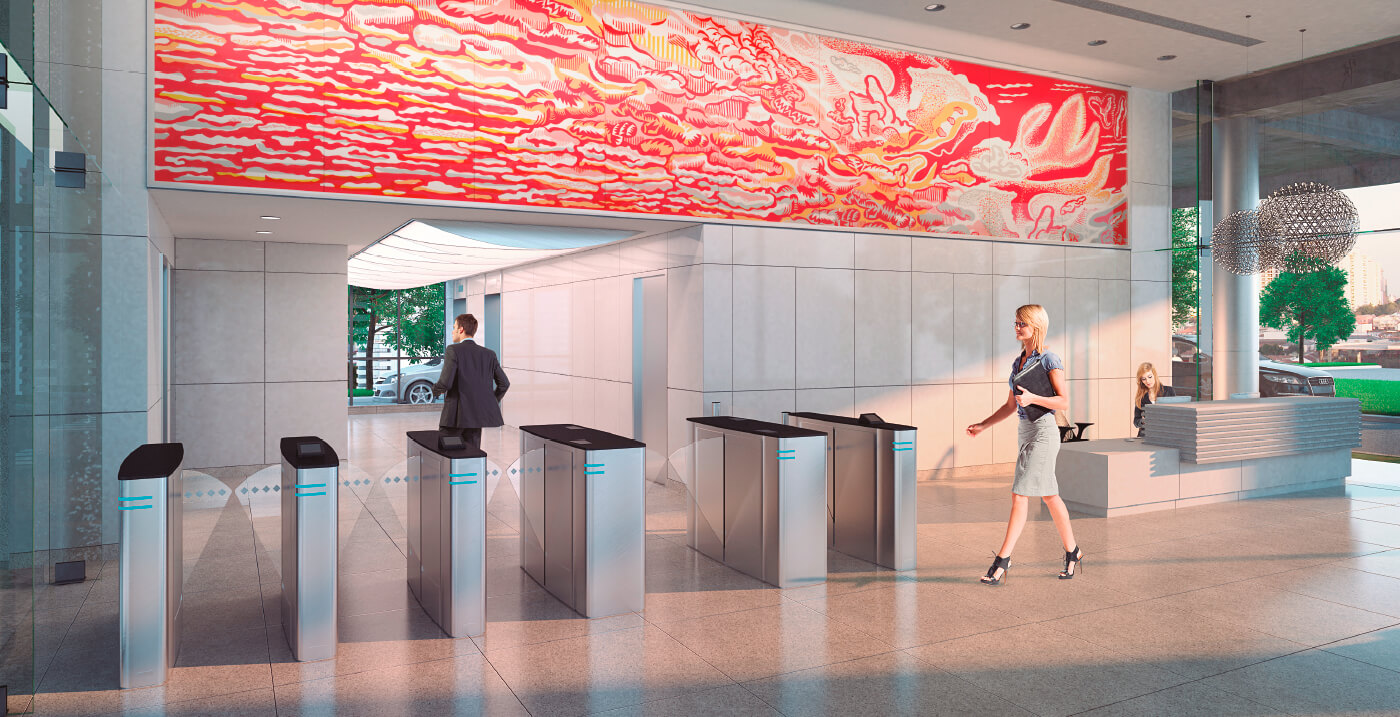 TECHNICAL SPECIFICATIONS
The building has 5 social elevators equipped with intelligente destination selection, 2.80 meters office ceiling height, access control with eletronic turnstiles and individual ar-conditioning per suite with VRV system.
Click here to read all detailed informations.
Contact


Av. Presidente Juscelino Kubitschek, 180
Itaim Bibi São Paulo/SP
CEP 04543-000

+55 11 2387-5290